Denver, CO
Location
VISIT DENVER, The Convention and Visitors Bureau
1555 California St., Suite 300
80202
Denver
,
CO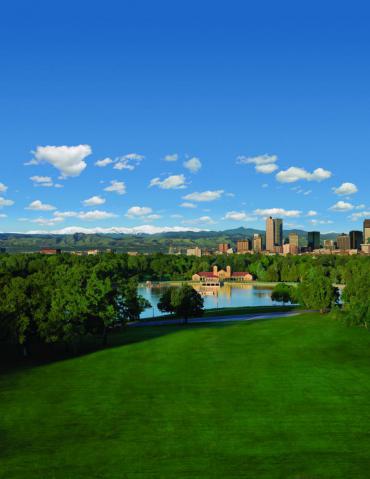 Denver, Colorado: Where urban adventure meets outdoor recreation!
Located near the base of the spectacular Rocky Mountains, Denver's casual atmosphere, 300 days of sunshine and bike-sharing program encourage exploration for all ages. The walkable downtown is centered around the 16th Street Mall, a mile-long pedestrian promenade lined with dozens of outdoor cafes and pubs. 
Stroll through LoDo (Lower Downtown), the 26-square-block historic area that has turned Victorian architecture into a hip neighborhood filled with breweries, rooftop bars, acclaimed restaurants and music clubs. Shop in the boutiques of Larimer Square or get western shirts and boots at Rockmount Ranch Wear. Dine al fresco at Union Station, Denver's 1914 Beaux Arts train station that is now home to restaurants, bars, an ice cream parlor, and a hotel.  By 2016, rail service will bring visitors from Denver International Airport to this beautiful, welcoming entrance to the city.    
Denver is known for its locally crafted beer and the Denver Beer Trail is the perfect guide to 20 of the city's best breweries, many of them located in the heart of downtown. For more urban adventures, discover upscale shopping in Cherry Creek, browse the creative galleries along the Art District on Santa Fe or the Golden Triangle neighborhood, and explore art at the Clyfford Still Museum or the Denver Art Museum, famous for its western and Native American collections. 
Just a short drive away, the amazing Rocky Mountain playground awaits. Hike or enjoy a concert under the stars at the one-of-a-kind Red Rocks Park & Amphitheatre. Take a day trip to Rocky Mountain National Park and enjoy waterfalls, wildlife and magnificent, scenic vistas.  Find out more at VISITDENVER.com.
VISIT DENVER, The Convention and Visitors Bureau
1555 California St., Suite 300
Denver, CO 80202
Ph. 303-892-1112
Fax 303-892-1636
www.visitdenver.com
Featured Photos
165 Ad A
165 Ad B