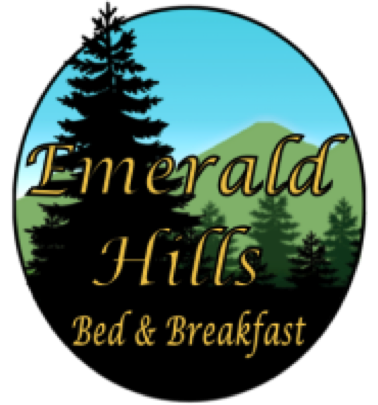 Opening in April 2016 the Emerald Hills Bed & Breakfast is a gorgeous, two guest room inn is situated on a secluded hill on the outskirts of Rapid City and offer unparalleled views of the beautiful Black Hills. Located at 6105 Covenant Drive, Rapid City, SD 57702
With more than 20 years of home-brewing experience, Jesse Scheitler and Tom Silbernagel are bringing a craft brewery to their new location across from Founder's Park. Lost Cabin Beer Co. will feature 7 barrels and a 50 seat tasting room. They anticipate an opening in early 2016.
Events
Bear Country USA: Cub Fest
Weekend in Mid-April
Rapid City, SD- Come and meet the new baby bears at Bear Country USA's annual cub fest. Experience a once in a lifetime opportunity to pet and have your picture taken with the 3 month old bear cubs. Activities all weekend long. Note: The full park is not open for the season during cub fest.
National Park Service: National Park Week
April 16-24, 2016- National Parks surrounding Rapid City, SD; Badlands National Park, Jewel Cave National Monument and Devils Tower National Monument
In anticipation for the National Park Centennial's Anniversary in August, visitors will have free access to select national parks located with an hour drive of Rapid City during National Park Week.
Main Street Square: Frahlingsfest
May 21, 2016- Beer enthusiasts, celebrate the German culture and beer at Main Street Square's third annual Frahlingsfest. Sample beers, enjoy live music, and more. Frahlingsfest is held in conjunction with Main Street Square's Spring Market, which includes local foods, crafts and other specialty goods.
Main Street Square: Movies Under the Stars
Every Monday night from June 6 to August 22, 2016
Visit Main Street Square to check out a movie on the big screen, hosted by the 2010 Leadership Rapid City Class. Movies will show each Monday evening, at dusk, or around 8:30 pm, with the exception of Monday, July 4.
Rapid City Summer Nights 
Every Thursday night from June 2 to September 1, 2016
Held each Thursday from June through August, Rapid City Summer Nights combines music, vendors, activities and good old fashioned family fun. This event is FREE and open the public on Seventh Street in downtown Rapid City.
Main Street Square: Summer Concert Series 
Every Thursday night from June 2 to September 1, 2016
The event is held in conjunction with Rapid City Summer Nights, bringing two unique bands to Downtown Rapid City each Thursday night throughout the summer months. Come rock out at the Main Street Square Concert series featuring live bands, kids' activities, food and an assortment of refreshments.
Crazy Horse Memorial Spring Volksmarch
June 4-5, 2016- Experience the annual organized spring hike up the world's largest mountain carving-in-progress. The 10K route, round-trip, takes up to four hours to complete, with hikers setting their own pace. Starting time is anytime between 8 a.m. and 1 p.m. Admission is waived to volksmarchers. A donation of three cans of food per person to the KOTA Care and Share Food Drive is appreciated. The AVA hike fee is $3 for each participant regardless of age.
Main Street Square: Art & Wine Festival
June 11, 2016- See. Sample. Savor. The Art and Wine Festival is annually held in June. Browse this hip and happy maker's market while tasting a variety of flavorful wine samples! With wine glass in hand, peruse dozens of booths featuring an eclectic blend of handcrafted items, artisan designs, vintage treasures and fabulous finds to inspire your creative soul. Enjoy live music, a wine pull and wine auction to stock your cellar for the year.
Crazy Horse Stampede Rodeo & Gift from Mother Earth Art Show
June 17-19, 2016- The 24th annual Great Plains Indian Rodeo Association & PRCA rodeo events are held in conjunction with a Gift From Mother Earth Art Show including American Indian, Western arts and crafts show-sale. The GPIRA rodeo is held on Friday to open the three-day event. The PRCA- and WPRA-sanctioned events are held Saturday and Sunday. "Slack" events are held Saturday at 2 p.m. after the performance. Admission assessed for rodeo. FREE Admission to the Memorial with 3 cans of food per person or a monetary donation for the KOTA Care & Share food drive.
Black Hills Fat Tire Festival
June 17-19, 2016- One of the best mountain biking events in the region, the Black Hills Fat Tire Festival is held in June in Rapid City. Black Hills Fat Tire Festival is a celebration of single track mountain biking and the growth of the sport in our community. The mountain biking festival includes both competitive and noncompetitive events, socials, film festival, geocaching, and more!  Most Festival events take place on or around Founders Park, Hanson-Larsen Memorial Park and Skyline Wilderness Park, two prominent sandstone ridges that bisect the center of the city.